SAFETY & TREATMENT: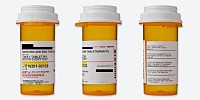 The foaming gel is impregnatedwith pharmaceuticals to:
- Stop bleeding
- Mitigate shock
- Calm the patient
- Administer antibiotics
- Administer nano size silver for antisepsis
- Mitigate pain
+ And = add other elective pharmaceuticals
NOTHING IS LEFT IN THEWOUND BUT THE FOAM AND THE PHARMACEUTICALS.
No gauze, No fibers, No sponges, NOTHING.…
Post-Trauma Triage:
• Patient is stabilized long-term

• Triage level is lowered
• No gauze, sponges or foreign matter to surgicallv remove
• No long term or short term detrimental effects from foreign matter or the foam
One of the biggest dangers in Post-Trauma Surgery is the extended time it takes to surgically remove gauze, sponges, fibers, & foreign matter. 
This causes new bleeders to contend with and increases shock and risk to the patient.